Kimpex Handlebar Grip Heater Kit
Kimpex Handlebar Grip
Installs easily onany machine withhollow handlebarsRequires an electrical system capable of supporting a current draw of 3 amperes at any 12 volts (AC or DC)If there is any doubt regarding machines charging system, we suggest testing firstIt is also recommended that riders check bars for at least 4in. of depth on each bar end
Color: Silver
Brand: Kimpex
ASIN: B002OP5YDM
UPC: 779422146282
Part No: 12-170
Kimpex 13.5 V Handlebar Grip Heater Kit
Kimpex Handlebar Grip
Heat levels: Dimmer Mounting type: Push on no adhesive Color: Black Thumb warmer included: No Fits on handlebar: 7/8" Fits on: ATV Position: Right and left Switch type: Dial Number of watts: 18.5 W Amperes: 1.35 A Voltage: 13.5 V Number: 165137Easy installation Comes with dimmer switch Completely assembled wiring harness Large molded grips Volt : 13,5 V Number of watt at low intensity : 18,5 W Number of watt at hi intensity : 16,2 W Number of ampere at low intensity : 1.35 (ohms : 0,10) Number of ampere at hi intensity : 1.13 (ohms : 0,12)
Color: Black
Brand: Kimpex
ASIN: B00AKG94DI
UPC: 779420387502
Part No: 165137
Kimpex Adhesive Handlebar Grip Heater & Thumb Warmer Kit
Kimpex Handlebar Grip
Heat levels: Hi and low Mounting type: Adhesive Thumb warmer included: Yes Fits on: ATV Position: Right and left Switch type: Round rocker switch Number of watts: 26.8 W Amperes: 1.99 A Voltage: 13.5 V Number: 925021Hi/Lo temperature adjustment for both grip and thumb warmer. Adhesive backing for easy installation Included 902025 + 912021 Volt : 13,5 V Number of watt at low intensity : 26,8 W Number of watt at hi intensity : 21 W Number of ampere at low intensity : 1.99 (ohms : 6,8) Number of ampere at hi intensity : 1.55 (ohms : 8,8)
Brand: Kimpex
ASIN: B01K5L9TTQ
UPC: 779420604364
Part No: 925021
Kimpex Adhesive Handlebar Grip Heater & Deluxe Thumb Warmer Kit
Kimpex Handlebar Grip
Heat levels: Hi and low Mounting type: Adhesive Thumb warmer included: Yes Fits on: ATV Position: Right and left Switch type: Round rocker switch Number of watts: 26.8 W Amperes: 1.99 A Voltage: 13.5 V Number: 925160Hi/Lo temperature adjustment for both grip and thumb warmer Adhesive backing for easy installation Included 902025 + 902160 Volt : 13,5 V Number of watt at low intensity : 26,8 W Number of watt at hi intensity : 21 W Number of ampere at low intensity : 1.99 (ohms : 6,8) Number of ampere at hi intensity : 1.55 (ohms : 8,8)
Brand: Kimpex
ASIN: B01K5LA0F8
UPC: 779420604340
Part No: 925160
Kimpex Bracket for Handlebar Grip Heater
Kimpex Handlebar Grip
Fits on: ATV Designed for: No. 165137 Material: Plastic Package quantity: 1Bracket for handlebar grip heater (165137).
Brand: Kimpex
ASIN: B01JS7SSWC
UPC: 779420628865
Part No: 265138
Kimpex Visi-Control Muffs
Kimpex Handlebar Grip
Protect your hands from the cold and see your controls. Integrated high-quality, cold-temperature-resistant plastic window allows you to see all your controls. Keep the heat inside the handguard with our new design. Now equipped with a neoprene enclosure that perfectly wraps around your jacket or mittens, keeping the heat inside the hand guard. You can now ride without mittens or gloves, giving you more comfort and driving precision. Made of 600-denier nylon/polyester, polyurethane-coated, temperature-resistant and waterproof. Self-retaining fabric. Extra material added to completely seal the opening once your hand is in handguard. Design allows installation on machines with mirrors. Sold in pairs.
Color: Black
Brand: Kimpex
ASIN: B00CAY9564
UPC: 779422340901
Part No: 370290
KIMPEX Heated Grip Set
Kimpex Handlebar Grip
HEAT GRIP W/THUMB KIT
Color: Black
Brand: Kimpex USA
ASIN: B01G3U3J9E
UPC: 779423046468
Part No: 365137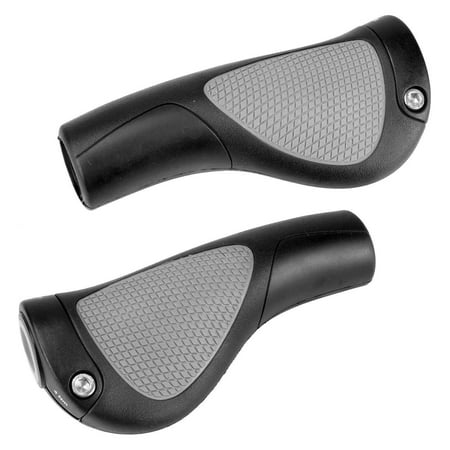 Ergon GP1 Rohloff Mountain Bicycle Bike Handlebar Grips
Kimpex Handlebar Grip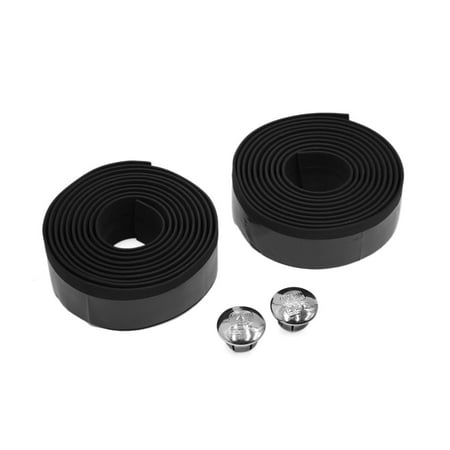 2 Pcs Black Foam Anti Slip Handlebar Tape Bar Grip Wrap for Road Bike
Kimpex Handlebar Grip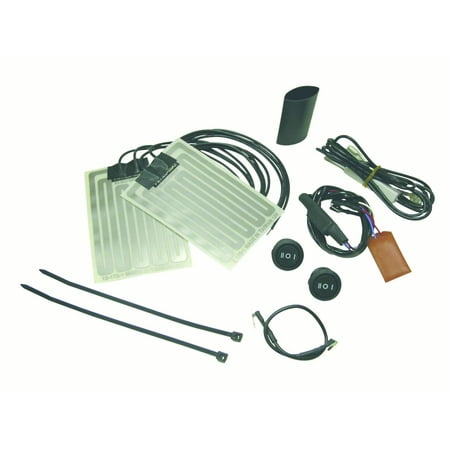 Kimpex Adhesive Handlebar Grip Heater & Deluxe Thumb Warmer Kit 925160
Kimpex Handlebar Grip
How To Install Grip Heaters - For ATV's, Motorcycles & Snowmobiles
Kimpex Handlebar Grip
Get your Tusk Grip Warmers Here! http://www.rockymountainatvmc.com/p/43/53/218/998/-/23097/Tusk-Grip-Heater-Kit?term=tusk%20grip%20warmer?utm_source=Youtube&utm_medium=TuskGripWarmer&utm_campaign=Youtubevideos Tusk has designed a universal grip heater set that can easily be installed on just abou...
Likes: 178
View count: 83074
Dislikes: 11
Comments:
Kimpex Handlebar Grip W9423 Search Results
Looking for more Kimpex Handlebar Grip similar ideas? Try to explore these searches: Ivory Pearl Ribbon, Handmade Hair Band, and Amg Style Complete Body.
FindShopent.com is a participant in the Amazon Services LLC Associates Program, an affiliate advertising program designed to provide a means for sites to earn advertising fees by advertising and linking to Amazon.com. Amazon and the Amazon logo are trademarks of Amazon.com, Inc. or one of its affiliates.